It takes less than 5 minutes, even if you're not a programmer.
You can choose from 26 blocks to compose your page, hook up your data, and deploy the template to your own server. Pay once for the template, no monthly fees.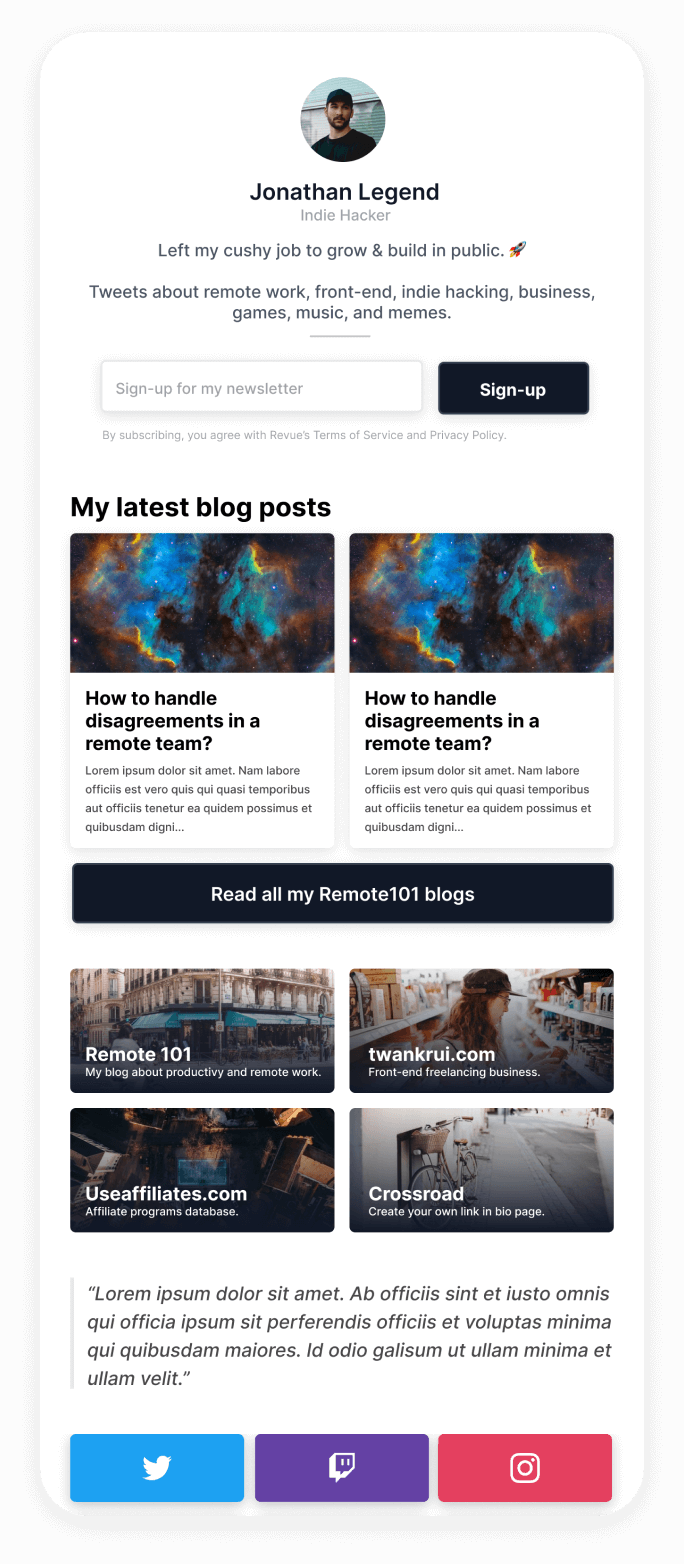 More than just a couple of buttons
A link in bio page can be so much more than just linking to your other social media. With the blocks included inside of Crossroad, you can show your audience your latest video, blogs, and even projects.
Instead of letting your audience figure out where to go, provide them with content they want to explore.
See packages
Start with a template
Crossroads comes with pre-configured templates, to get your link in bio page online even faster. Start with the video creator template to show your latest video, or use the publisher template to hook-up your latest publications.
The templates can also be used as a great starting point and fully turn them into your own customized page that fits your brand.
Get started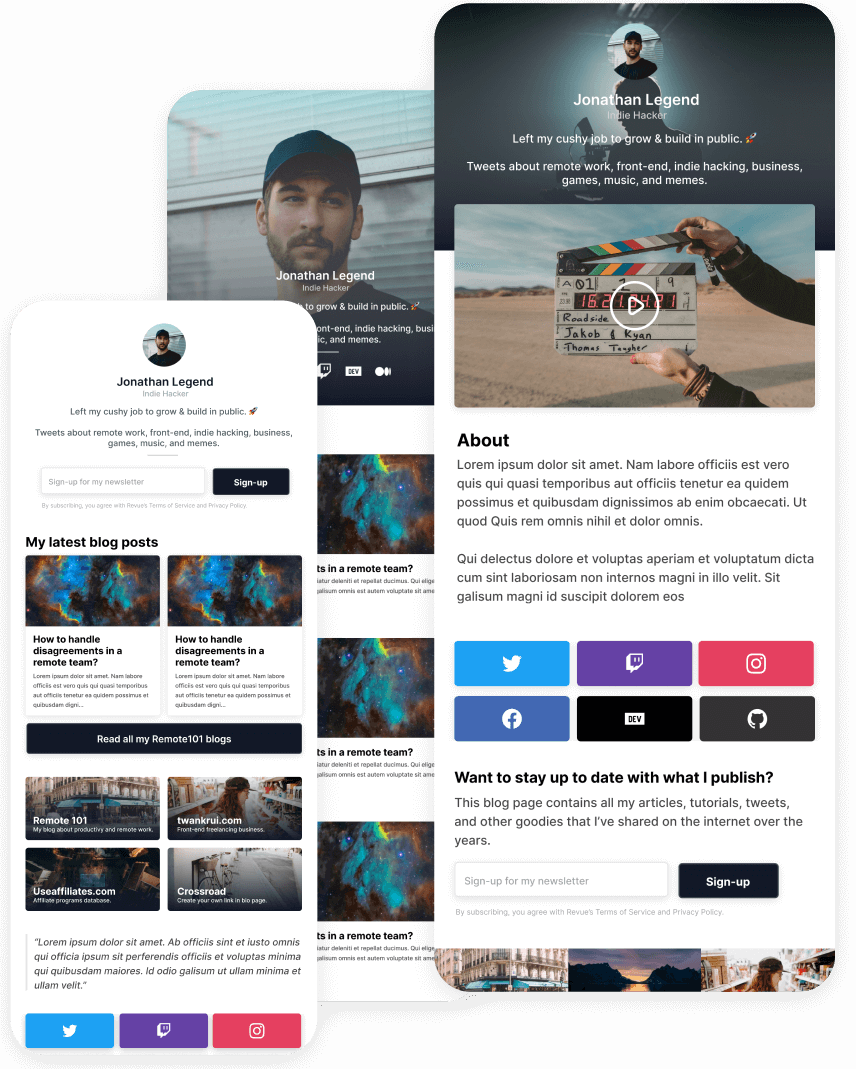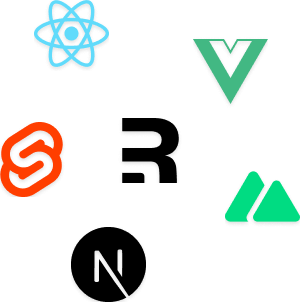 Bring your own framework
The template doesn't include any JavaSript on purpose. You can easily bring your own framework to hook-up your own data without having to worry about the design, HTML, and CSS.
Every block comes with it's own HTML and CSS, which makes it easy to turn the blocks into components within your framework.
Get the blocks
Launch your link in bio page today!